1000 Piece Puzzle 2021 Limited Edition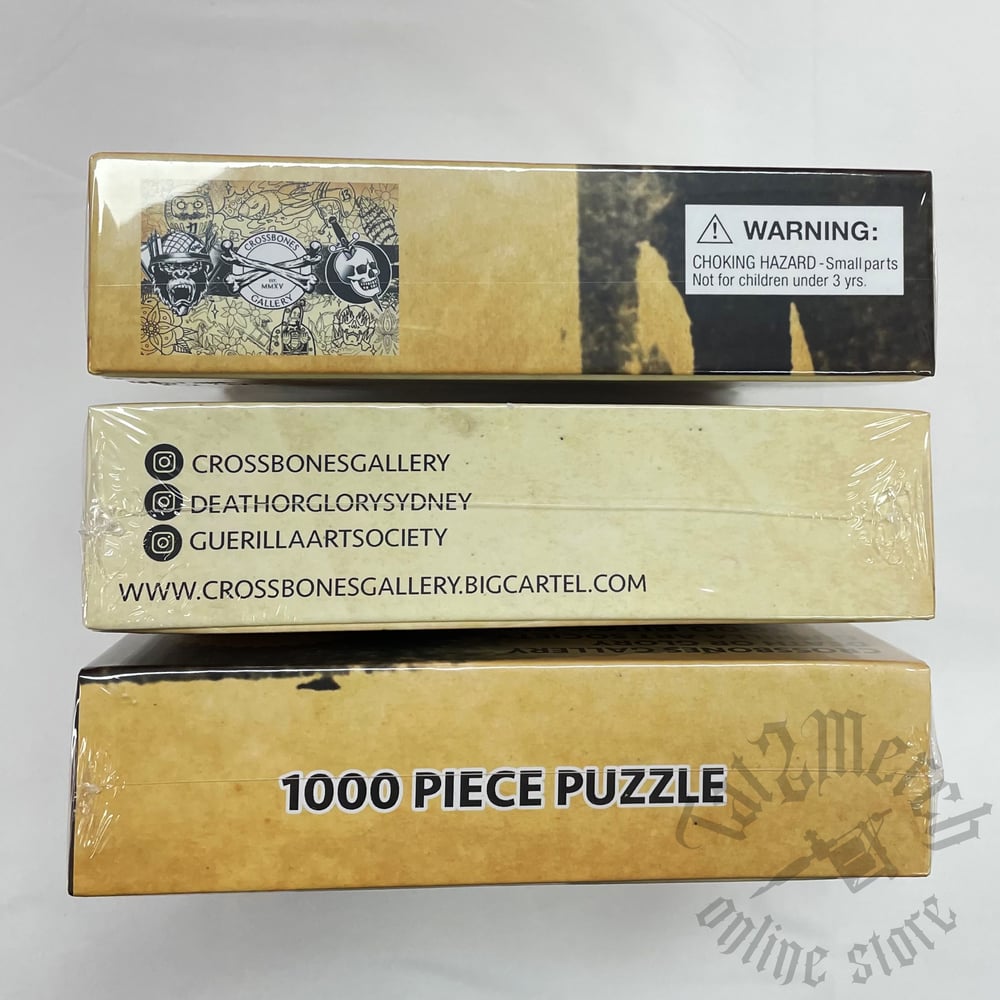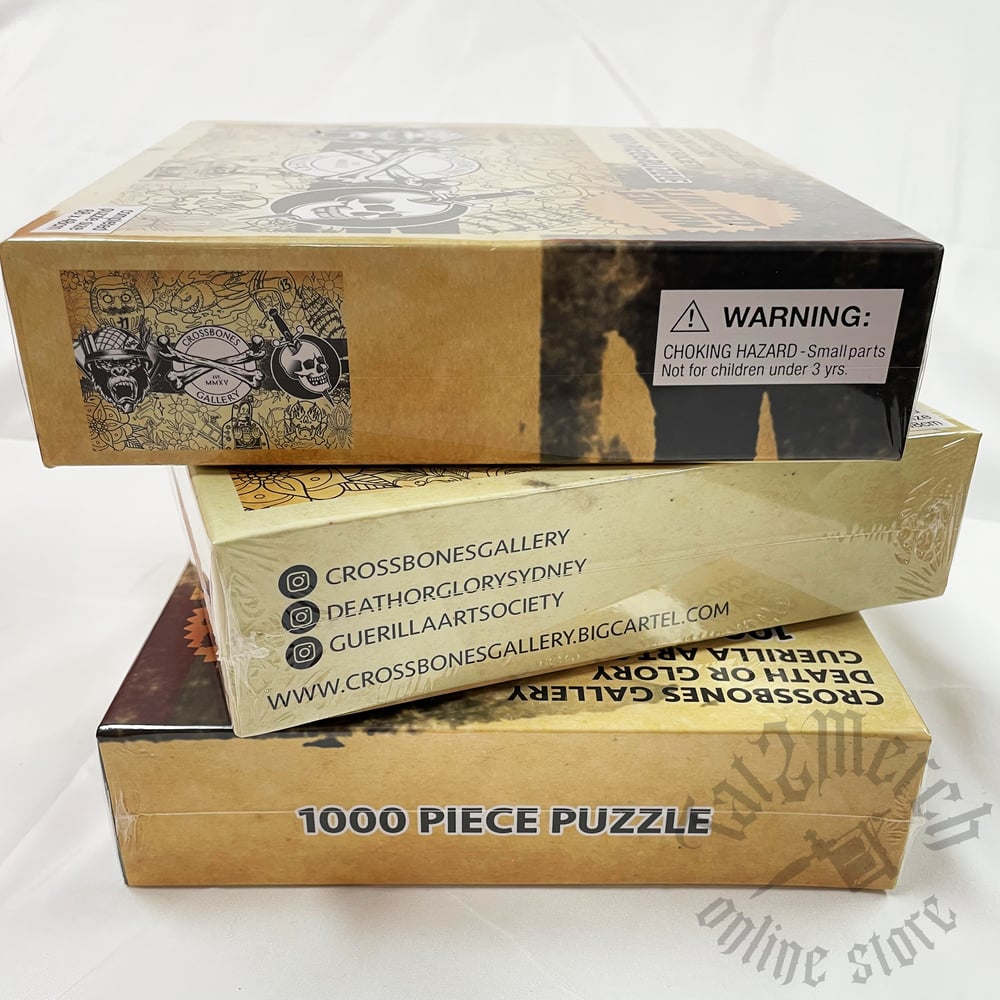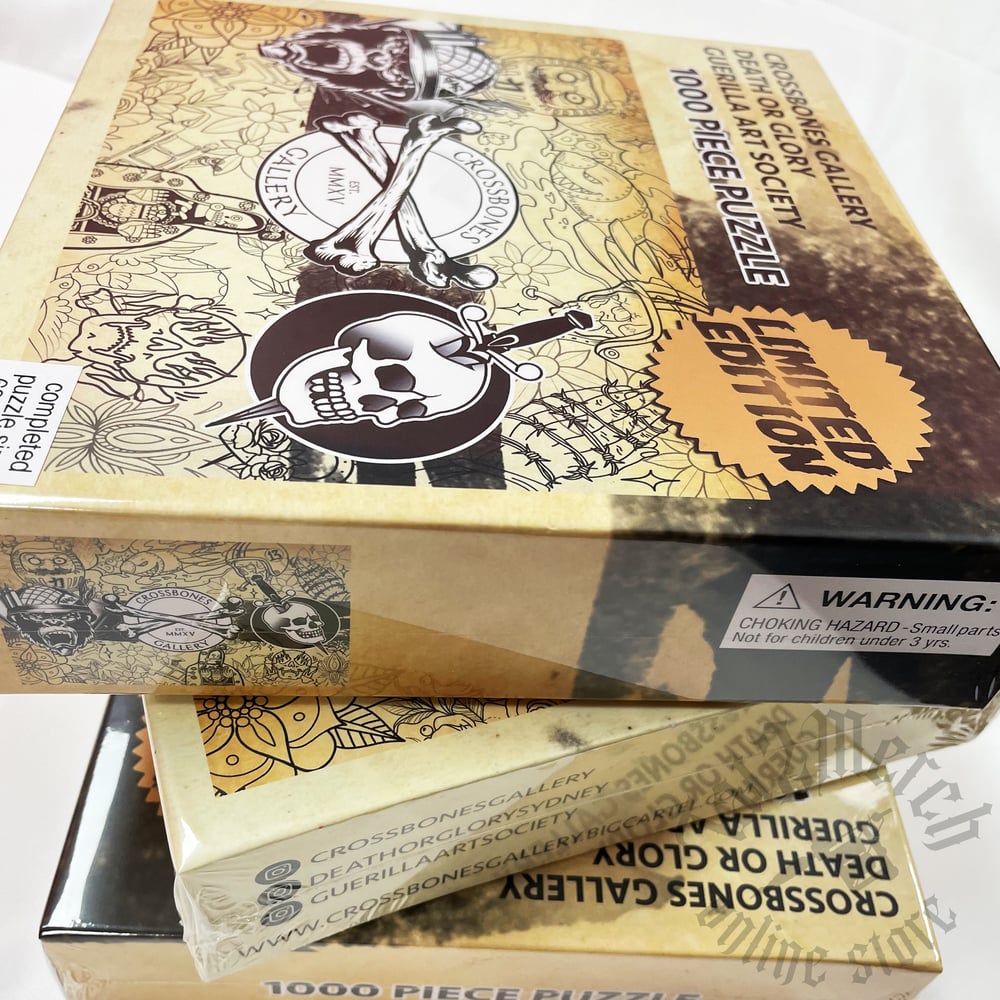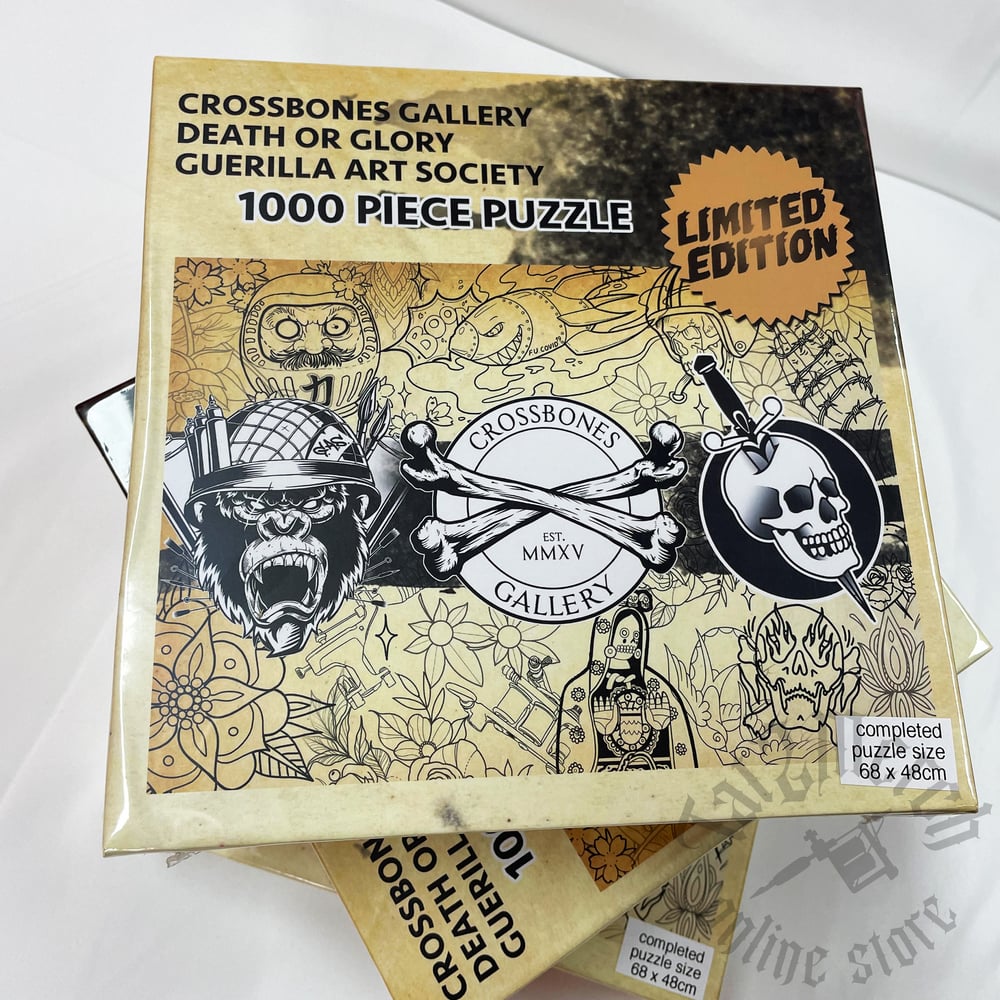 Crossbones Gallery, Death or Glory and Guerilla Art Society present
This unique and limited edition 1000 piece puzzle
Are you ready for a challenge? Puzzling fun times ahead!
Our puzzles are made from high quality materials using impeccable construction.
Each puzzle comes in a shrink wrapped box, and the pieces sealed within a bag.
A picture card is included for easy puzzling reference.
Puzzle size 68 x 48cm when completed
Please allow up to 10 working days for your purchase to be delivered.
Currently shipping to Australia only.
Online purchases are not available for in-store pickup.