APACHE PINE Folding Knife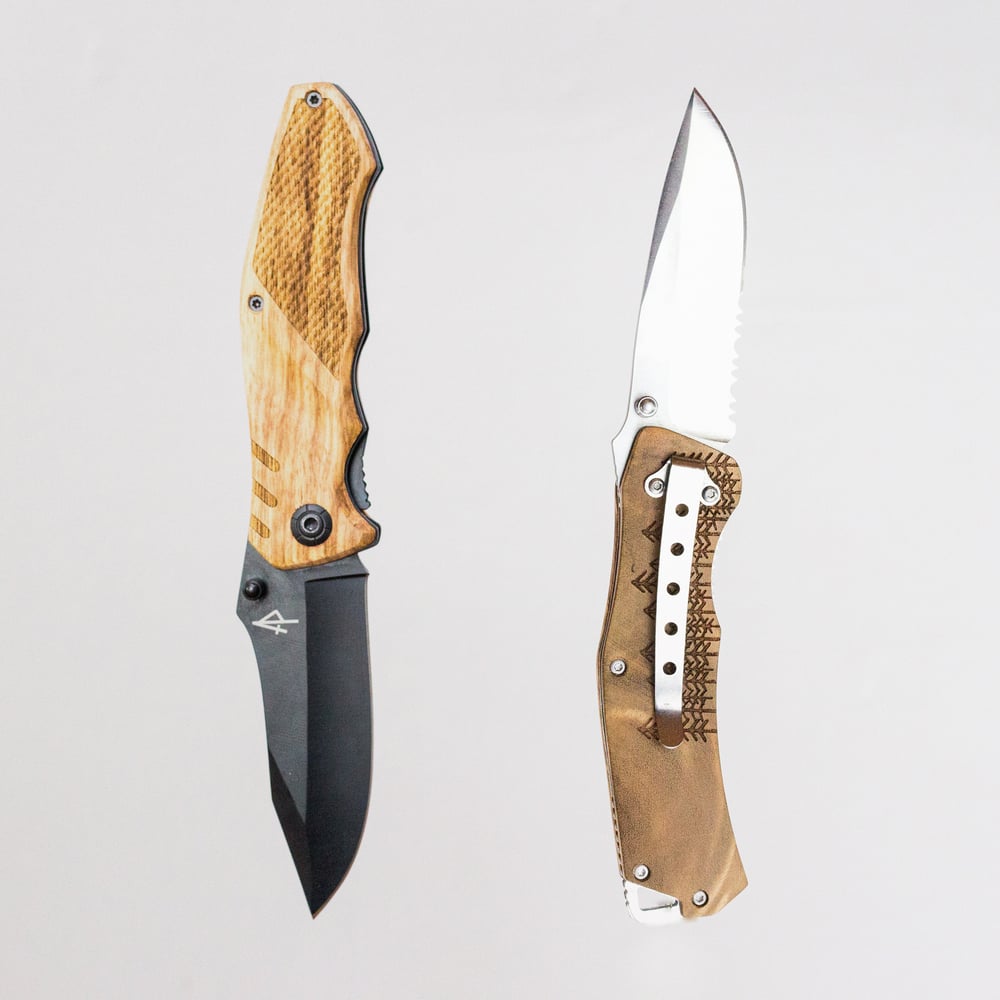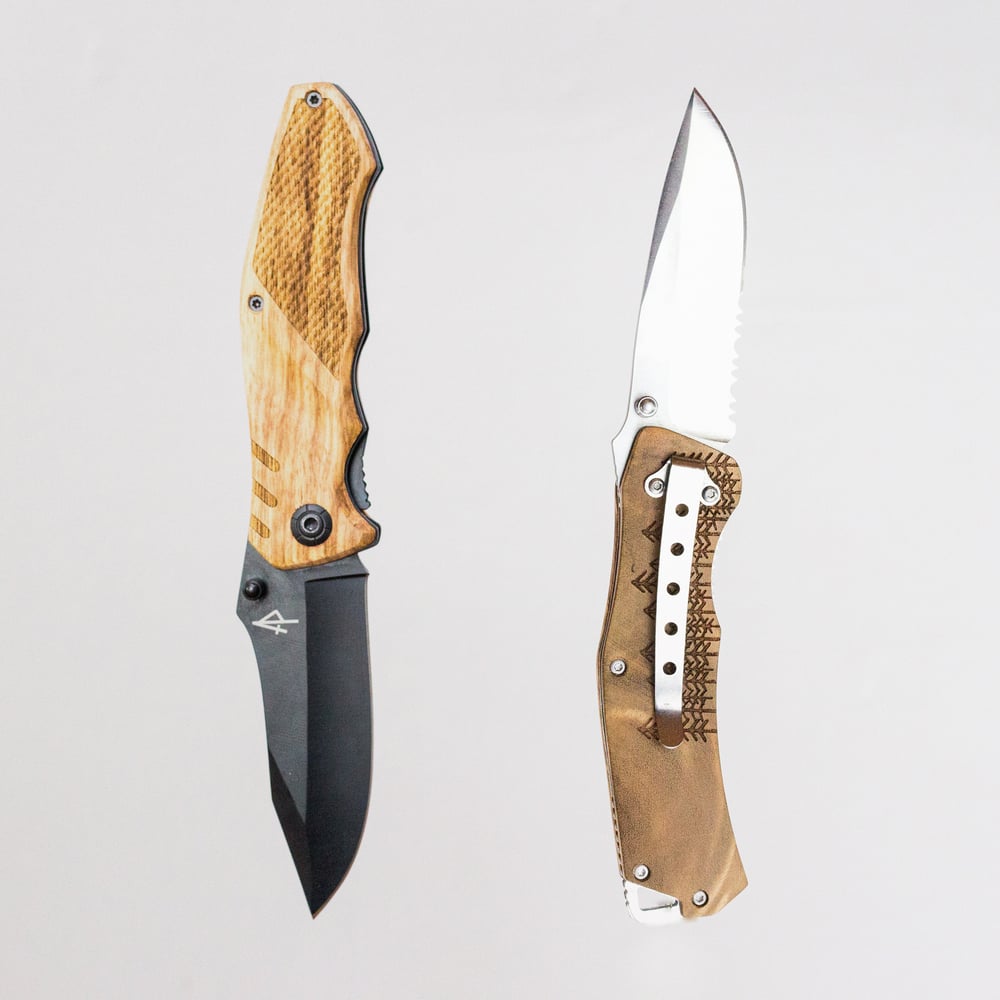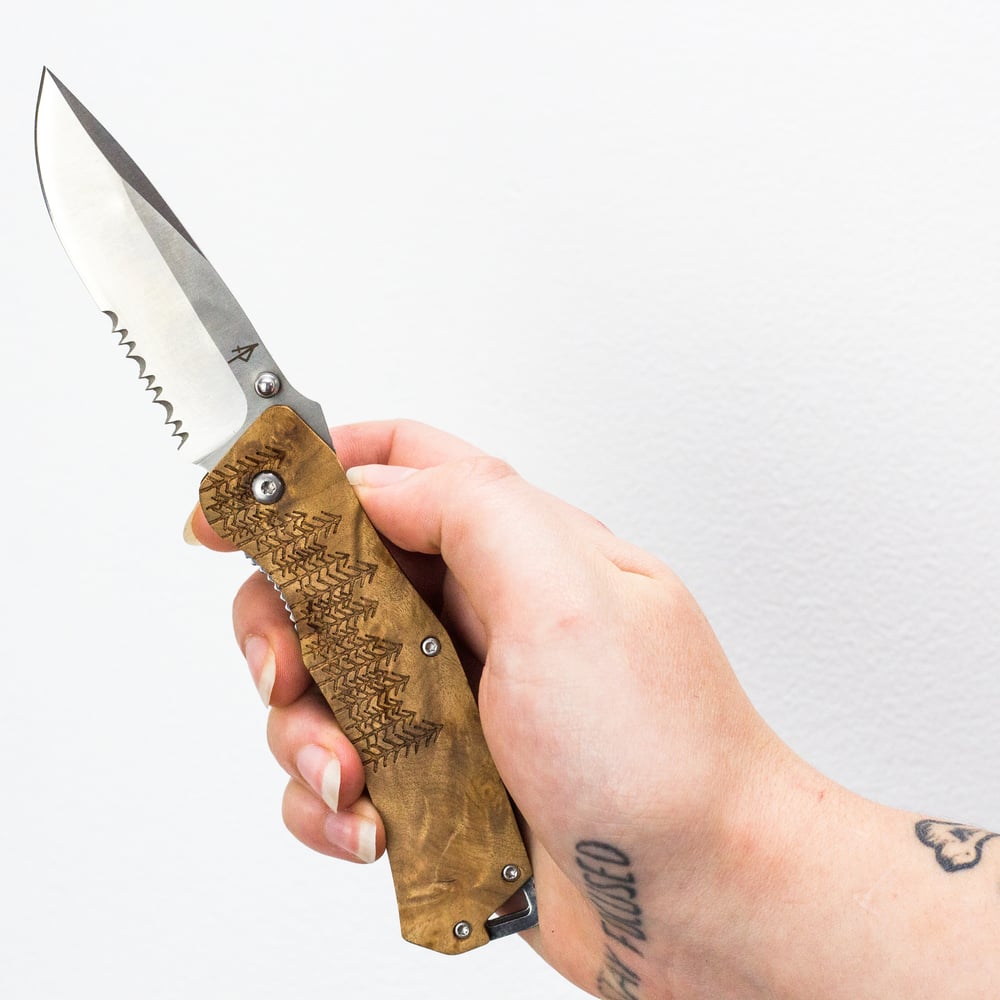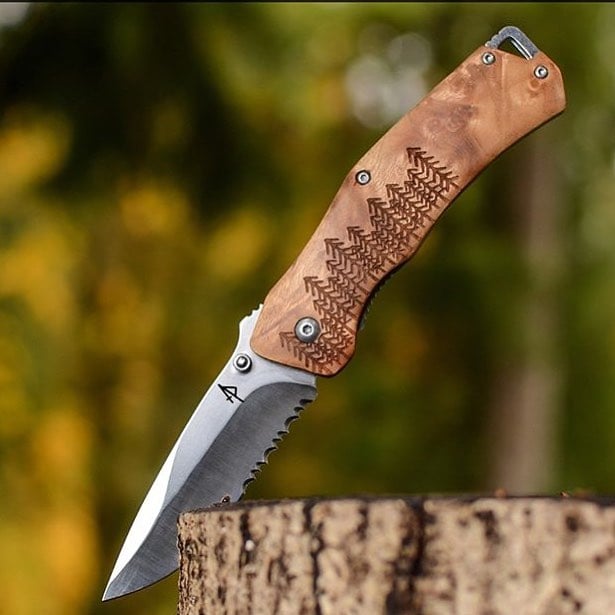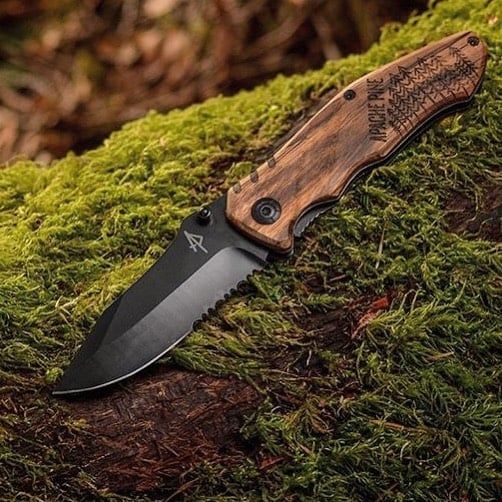 The Bush Knife
Designed to be the utmost blade for bushcrafters and survivalists, the Bush Knife is compact, tough, and resistant. Perfect for the aspiring woodsman and for the experienced outdoorsman.
Features
Pocket clip for easy carry
Zebra Wood and 3CR13 Stainless Steel, easy to sharpen
Durable frame
Ergonomic handle with anti-slip design
Strong locking safety blade
Smooth hinge for quick and dependable use
3.25" Blade Length
7.75" Total Length
Please note some designs on handle may vary.